Editing
With my editing services, we take your writing – anything from a novel to a web page – and make it ready for publication as a book, article, website or report.
An editor starts by looking at the document as a whole – the content and structure – and the shape of the information chunks in headings and paragraphs. This is sometimes called structural or developmental editing.
Then we look at other editorial improvements including correcting grammar, spelling, punctuation, word choice and sentence structure. The aim of a professional editing service is to make your writing accurate, consistent, concise and easy to follow. This is the copy-editing stage.
As well as accuracy, an editor looks at the structure and flow of your writing – the tone, style and vocabulary – to improve clarity and tailor the communication for your readers.
After editing and proofreading, your published writing is then accurate, easy to follow and free from mistakes. If there are any legal problems, I would draw your attention to these and analyse the document structure for the typesetter or designer if needed.
(In traditional publishing, after the editing process is completed, the material is sent to a designer or typesetter and a 'proof' is created – proving that the writing is ready for publication.)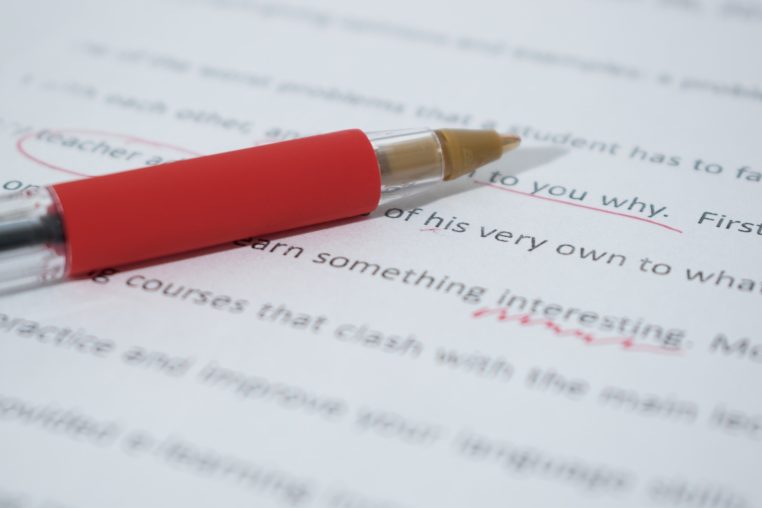 Proofreading
With proofreading, an editor looks at consistency in grammar, spelling and punctuation usage and presentation – including checking accuracy in the text, images and layout.
In the past, the proofreader would have read the proof, word for word, against the original edited version of the manuscript. Today, it is more likely that the proofs are checked 'blind' – the proofreader does not see the edited version and analyses the writing on its own merits.
If your book has already been edited, my proofreading spots any errors that have been overlooked.